There are lots of joys found in the Turkish summer kitchen and these little tart gems are one that shouldn't be missed.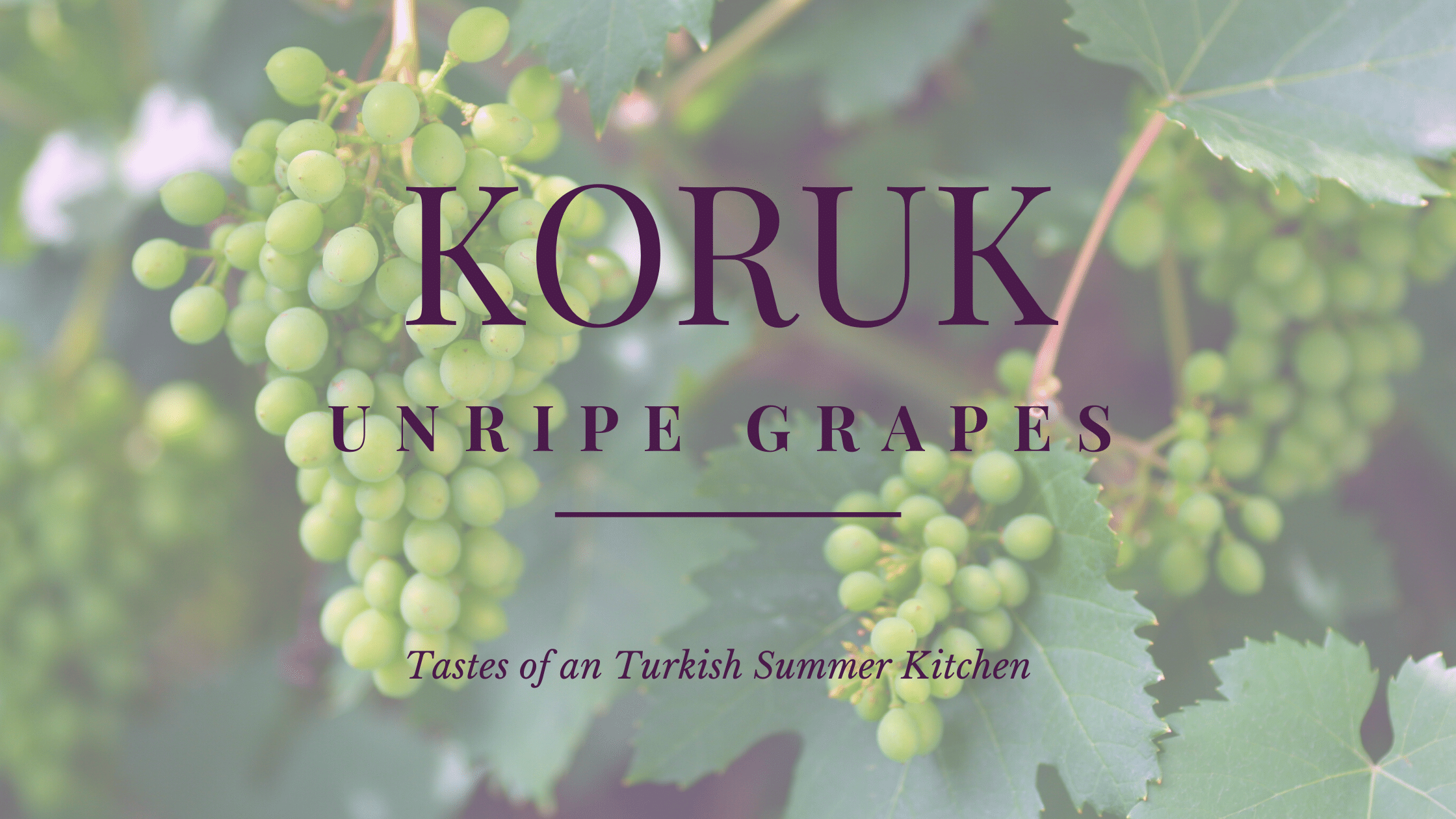 I've been busy this week past week crushing away kilos of unripe grapes or Koruk in Turkish. You may have spotted these feisty little things when walking around the pazar, maybe thinking the seller was trying to palm off some dodgy-looking bunches of grapes. More likely, you've only ever clocked them hanging down when sitting under the dappled sunlight rays of large vines.
Some people choose to thin out the crop of their vines, which is said to concentrate the flavour on the remaining bunches; others simple let natıre do its thing. When you thin out, you have to take away bunches of unripened grapes; these can then be turned into either a summer salad delight or a refreshing tangy sweet drink.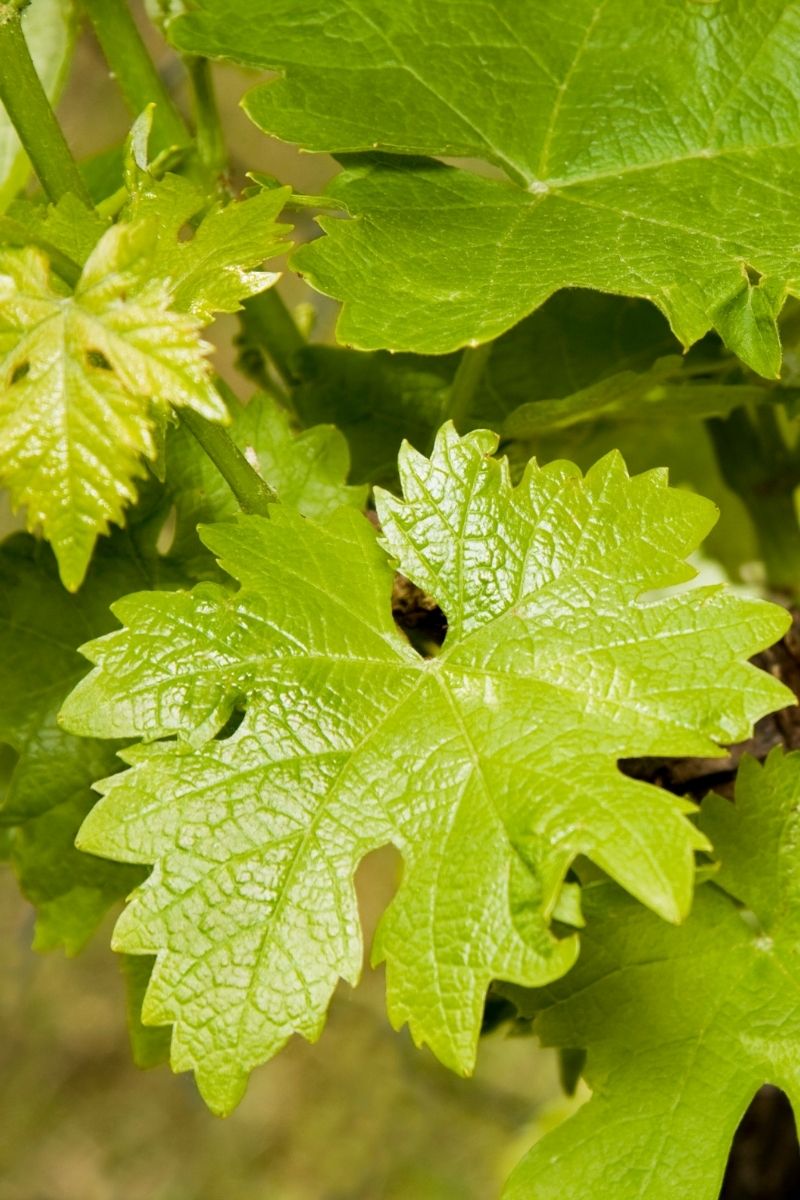 I dream of owning a vast vine crawling over an iron pergola: a place to sit and escape the ever-burning Turkish sun. Each year collecting baskets of fresh vine leaves for making sarma, an endless supply of grapes and of course these tart delights.
Instead, I have two tiny beady plants, which I'm sure haven't grown an inch in the two years they've been in the ground but that might have more to do with years of brown thumbs than anything else! 
Until then, I need to buy my grapes, vine leaves and koruk from the farmers market; one of the things I love about Söke's market is always freshly picked in-season Aegean delights like unripened grapes.
They're pretty easy to spot at the market, vivid green bunches often but not guaranteed usually on the vine sellers stall or amongst the handful of sellers who bring their own garden / Small plot produce to sell on small stalls around the edge of the ever-bustling market. 
My first priority when I get my hands on the unripe grapes is Koruk Suyu or Verjus/Verjuice. It's tart, dry and acidic though not as acidic as vinegar and very good on summer salads and mezes as you would use lemon juice. 
We do buy lemons in the summer, I love a morning hot water/lemon even in the hottest months and well of course Limonata - Turkey's answer to old fashioned lemonade is heavenly during these hot months but as the unripened grapes are only available for a short period of time in the summer we really appreciate making the juice and its inclusion in Turkish summer dishes. 
We bottle up the juice with a little lemon salt and refrigerate it enjoying it mostly through the summer months but a little later too. Usually, come winter we're excited to get out hands-on Turunç, Turkish bitter oranges and enjoy at one winter mezes. 
Once my koruk suyu has been bottled the next bath or two of Turkish unripe grapes goes into making a zingy-sweet drink or Sherbet called Koruk Şerbeti. I'm made for traditional Turkish drinks and this sweet & sour concoctions sits right up there on my favourites list. 
As with many traditional Turkish pantry recipes, there's are a little bit of work to be done, but it's always worth the effort for me plus It gave us the excuse to order a new pantry cupboard or Tel dolap from our carpenter! Who wouldn't want more storage space for fun pantry filling coming real soon!
How to make Koruk Suyu - Turkish Verjus & Koruk Şerbeti - Unripe Grape Drink
Recipes: 
Sweet & Sour Grape CrushKoruk Şerbeti