This weekend the sun was out in full force, and we popped over to Aydın city centre (Merkez) or Efeler as it's now known to visit my in-laws.
The little explorer spent plenty of time with his grandparents, but I had to admit I had one thing on my mind; the pazar - the street market. Full of vibrant colour, enticing smells and amazingly fresh produce. For me, it's the only way to shop for Turkish fruit and vegetables.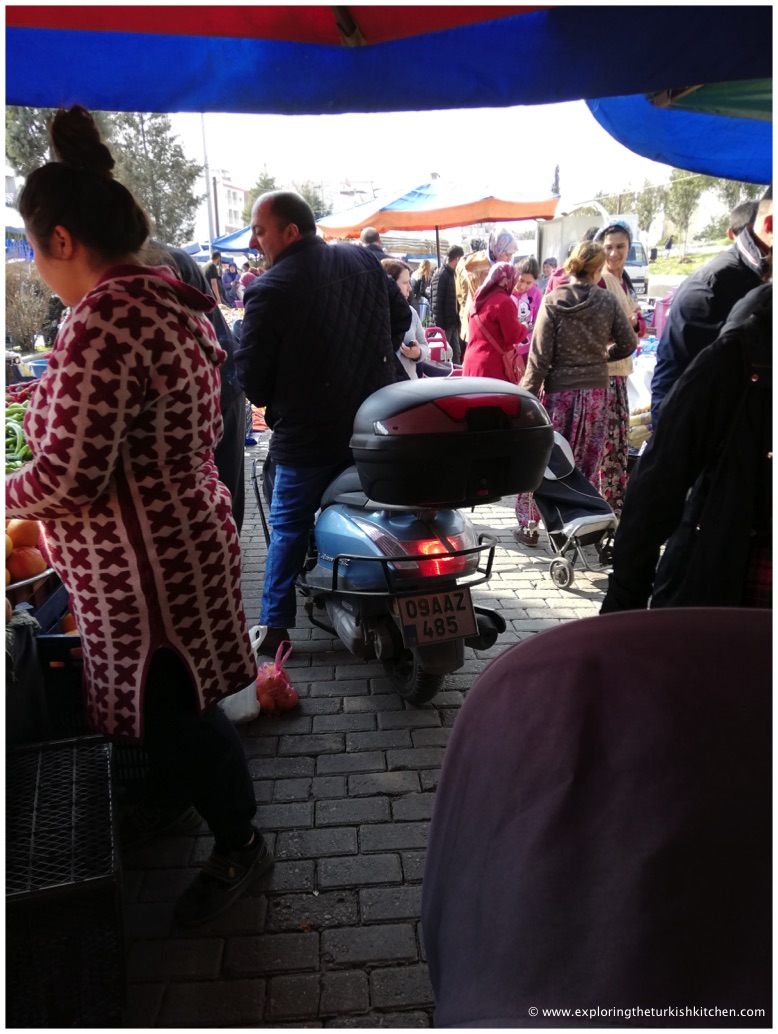 The city is so large it requires daily markers with each suburb having an allocated day and area.
Tuesday is the biggest - it's busy, loud and spread out - in two years of weekly visits I'm pretty sure I didn't manage to make my way around the whole thing!
Saturday, however, is my favourite, it's one of the smaller ones with the stalls lining one long street, an up and a down. Which means there is almost (not everyone got the memo) an unspoken rule that one side is up and the other down - within reason, of course, I mean this is Turkey I've yet to see an actual one-way street with traffic going - well one way!!!
So lucky me this visit fell on Saturday YAY; If you've read my blog before you may have picked up, I love shopping at different markets in Turkey. Market day for me is a real pleasure, a day out even, I enjoy to walk around checking out what's available, the prices and especially for any bargains.
The Turkish market sellers have been struggling of late as I mentioned in my February At The Pazar post. For the first time since I started shopping at Turkish pazars, I've noticed a crazy amount of out of season produce, and I can't help wondering if that's because the wholesalers are being forced to turn to the greenhouse farmers/producers or from demand.
It took me a little while to get used to it but cooking with the seasons is a joy to me. The taste, the colour, the smells they just sit right with the season, this Saturday with it warm air and the shining sun was no exception, and my father in law couldn't walk past the red peppers without declaring he wanted a bbq! I couldn't blame him of course, the produce seemed brighter, the sellers more lively and there were even a few glimpses of spring to put smiles on our faces.
Well most of us - it all got a little too much for some!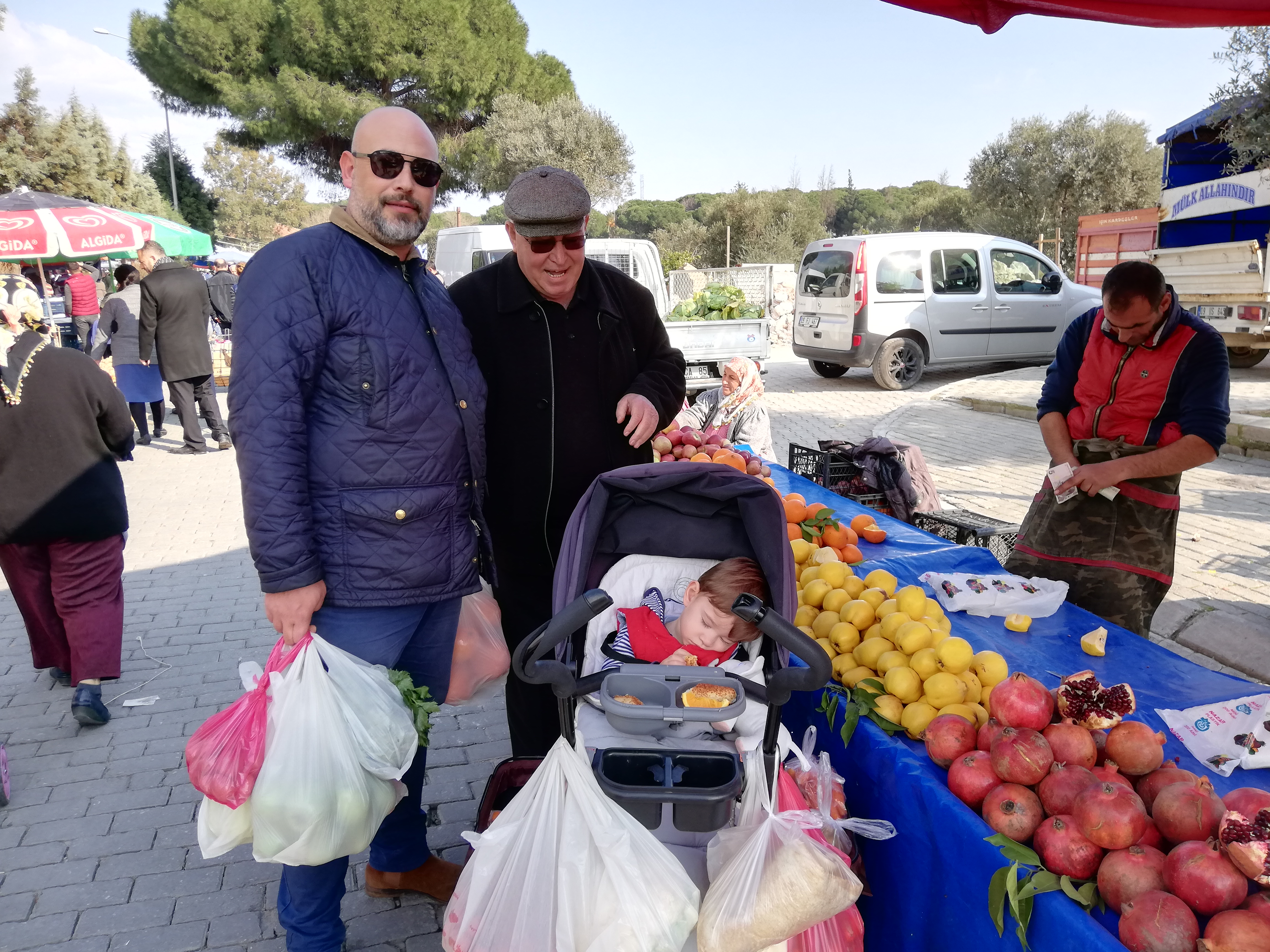 Spring recipes:
Turkish Beans With Caramelised Onion & Tomato & Sauce - Soğanlı Kuru Fasulye
Aegean Kitchen Style Spinach & Lemon Pilaf - Ispanaklı Bulgur Pilavı