Autumn here on the Aegean coast sometime feels like a fleeting visitor. Late summer days seem to be determined to hang on and although the nights do get breezier it can sometime feel like it was summer one day and then autumn the next. Then before you get the chance to exclaim your joy the colder, stormy winds hit and can it's become winter in the blink of an eye.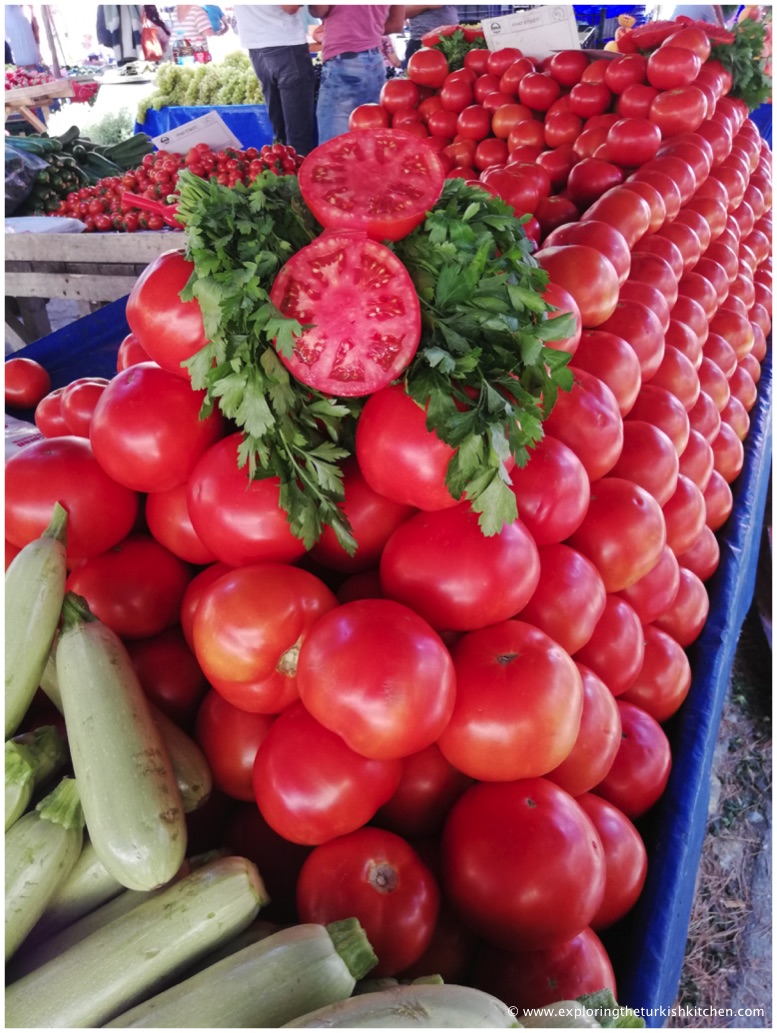 If you're a huge fan of the tastes of summer you may be lucky to spot the odd vendor with some types of fresh beans, courgettes, aubergines and peppers but often at a cost. You may even be able to get your hands on grapes and figs!
During this month the cost of lemons should start to significantly fall, and some fabulous new earthy tastes like celeriac (Kereviz), cauliflower (Karnabahar), leeks (Pırası) and various types of pumpkins (Bal kabağı) should arrive which means comforting stews and soups.
To hit that sweet spot look out for persimmons (Cennet or Trabzon Hurması) and pomegranates (Nar) and don't forget to boost those vitamin and antioxidant reserves with mandarins and cornelian cherries (kızılcık).