Disclosure: This post contains affiliate links, which means if you chose to you can click the link to purchase the product and at no cost to you can help to support my Turkish coffee addiction and fuel me with the energy I need to write more post like these. For full details & my disclosure policy please Click Here.  Thank you for supporting my blog.
There is A LOT of sweet treat in Turkish cuisine, some are modern additions but many have been going strong since the Ottoman period. Before the introduction of granulated sugar, honey was used a lot but as it was so expensive only buy the very affluent families. Predating the use of honey and for those without vaults of ..... money grape molasses or pekmez offered a concentrated burst of sweetness as well as numerous health benefits including boosting the digestive, immune and nervous systems.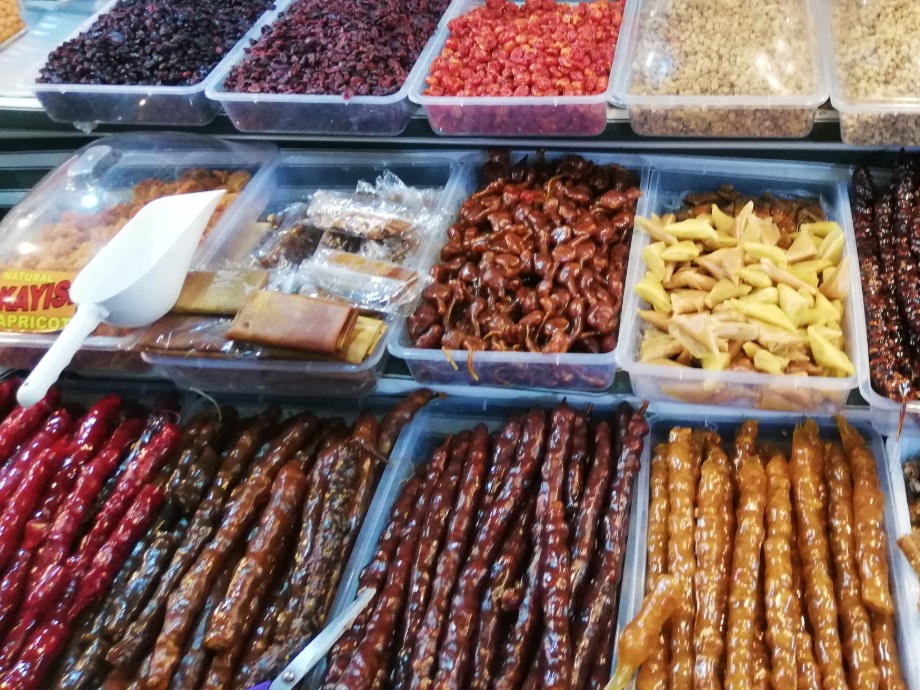 Sucuk - not the meaty type, is a popular sausage-shaped nutty sweet made from pekmez and starch. You've likely seen them hung up on the spice stall of the weekly market but there is another less popular sweetmeat called köfter which too is usually made from pekmez but is much closer to lokum - Turkish delight in design. The köfter or köyta as it's called in some areas is poured into trays until it sets before being cut into small squares and dried under the sun. Stored away in special containers to use as lozenges in the wintertime.
As with much of traditional sweets and dishes, unless you dig very deep there's only a handful of recipes online and very little information on it, I can only find recipe and references for it connected to Niğide, a small city in central Anatolia.
In