A gastronomy hotspot, changing food habits and a kitchen full of tasty experiments and fusion foods. Trudie based in Adana shares the twists and turns of finding love, eating and cooking in Turkey.  
Trudie explains what Turkish, cooking, grocery shopping and food culture means to her by sharing a little on her daily life in what I hope will be an expanding series entitled 'My Turkish Kitchen'.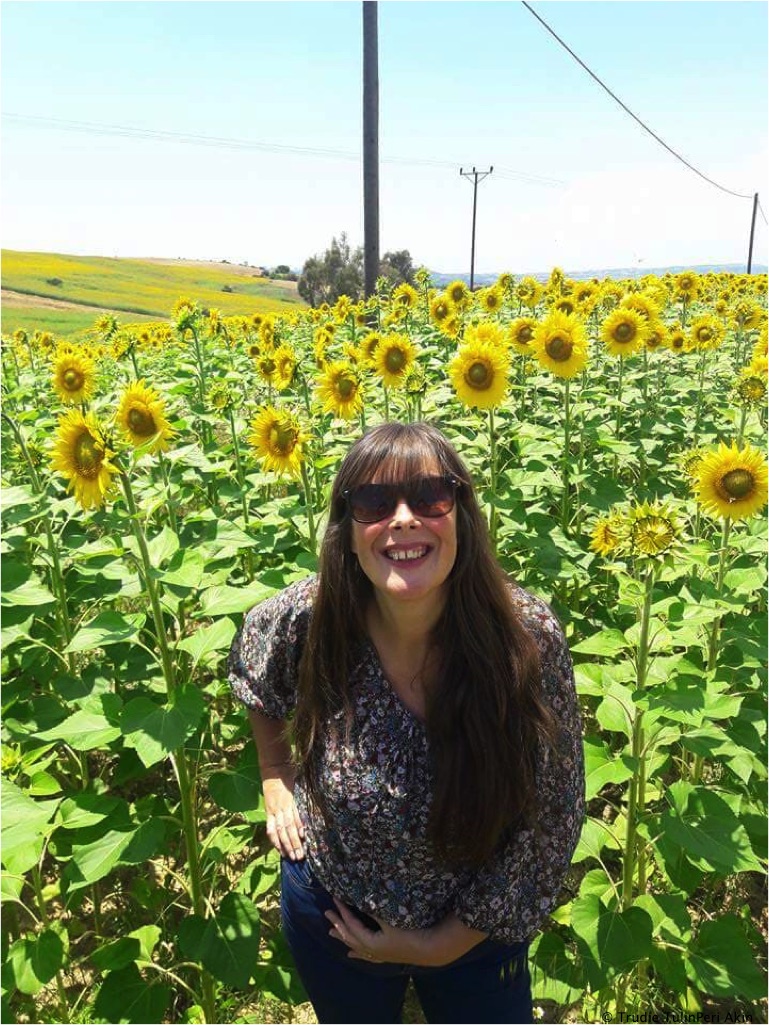 Good morning – is it early kahvaltı or late brunch?
GunayDIN! Late Brunch (if we have the luxury of chance) but normally I make my husband a quick breakfast at 6.30am but it's too early for me to eat so I wait until later.
And after breakfast is done, will it be kahve, çay or none?!
Tea but coffee maybe an hour later at weekends.
You've been living in Adana for 2 years, it's not your usual location for an Expat, how did that come about?
For most of my adult life, I was married to an English man and very unhappy for most of it, however, before I met him I was briefly engaged to a Turkish man who was visiting my sister's family in England.  One day before our wedding was to take place, I got cold feet and told him that I couldn't do it as I was too afraid to come to Adana as people had told me it was the back of beyond. Anyway, he sent lovely gifts from Turkey and it broke my heart but I sent them back. He sent a letting say he was going to learn good English for me. I stuck my head in the sand and ignored the letter. 29 years later, I was talking about him to someone and spookily, one day afterwards I got a Facebook friend request from him. I was gobsmacked!

At first I blocked him because.. I was married, right?  He'd sent me a few photos of us, when we were young. After a couple of weeks, I sent him a message saying I'm not happy, in fact very miserable. He said "Leave him, come to Turkey and marry ME!"  No word of a lie, I said "Yes, yes, YES!" About 3 weeks later I was in Adana for a three month long blissful holiday. Of course I had to go back to get a divorce which took nine months.

March, 2016 I returned to Adana and we were married in April, thirty years after our first proposed wedding. 

Life is good here.

I sometimes pinch myself to see if I'm dreaming. Despite having the usual stress and problems of work, money etc, I'm so glad to be here and infinitely more happy.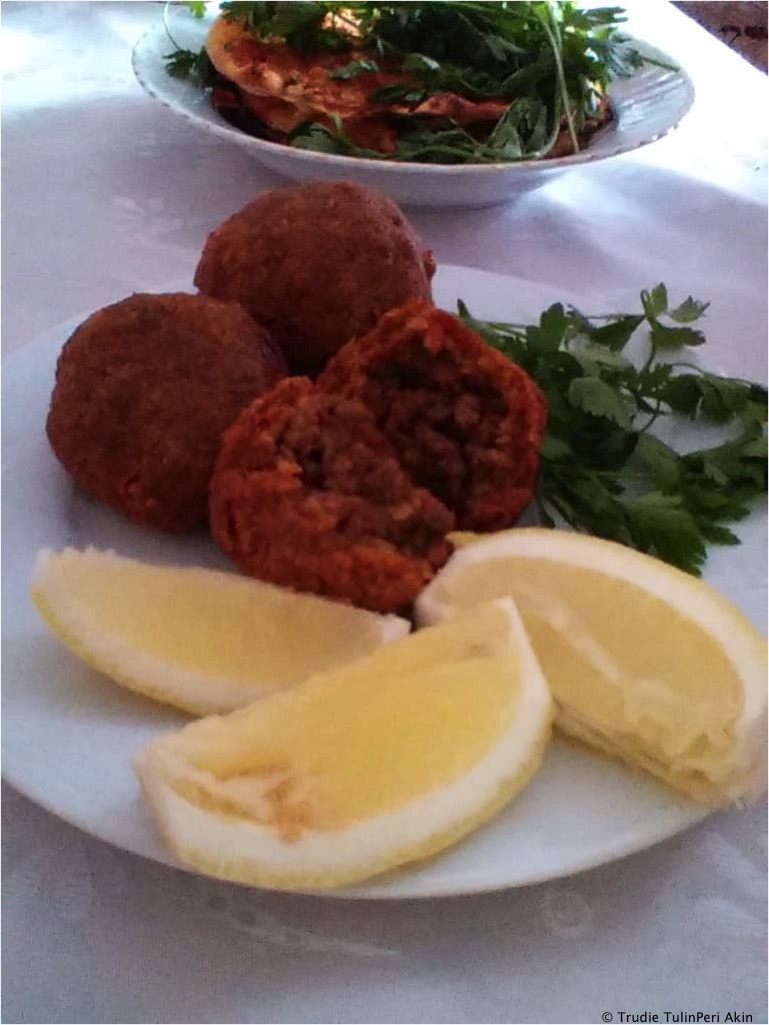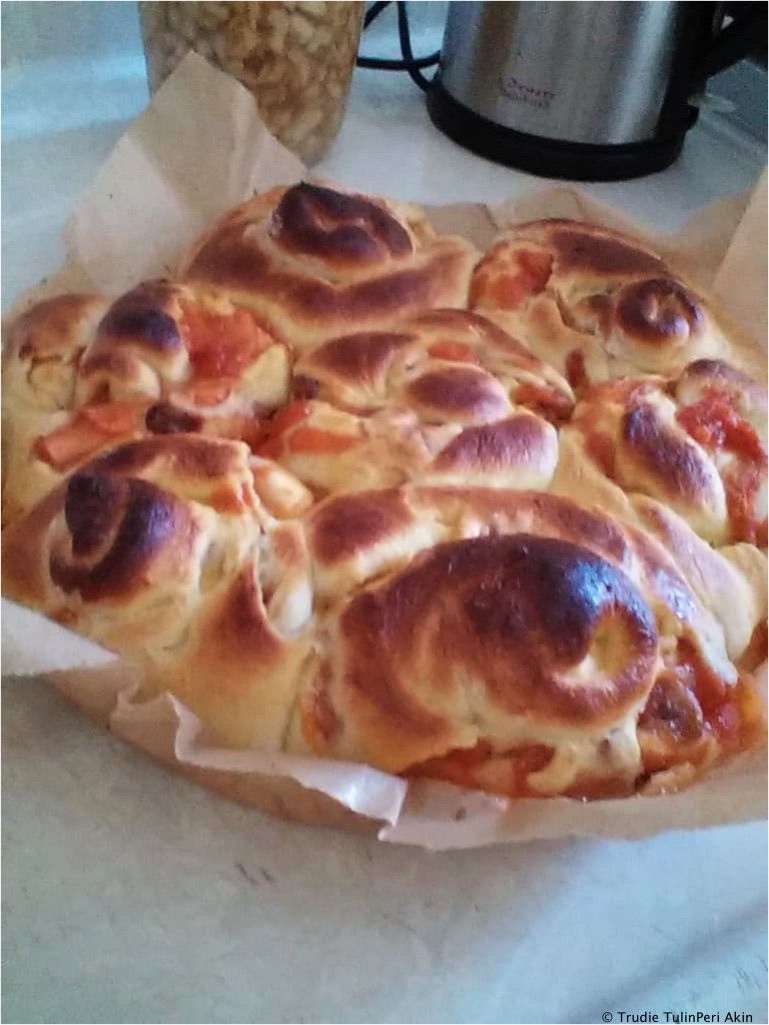 Adana is the 4th largest city in Turkey and has made a mark as a gastronomy hotspot. Are you conscious of that in your day to day life?
 I love the way Türks love food. You can hear people talking about what they are last evening meal and what they might be having for lunch.  Not just women but men too. I can't recall hearing men in the UK talking so energetically about food in public (unless they're a TV chef) 

I love going to the pazar to buy fruit and vegetables and everything is so much cheaper than in the UK, well almost everything. I love how people are always willing to pass on their culinary knowledge and that most people here don't buy ready prepared foods.

I'd started making pickles and sourdough bread in the UK and I'm really really pleased that this area is an important part of the Turkish table and I'm always eager to learn more about theses things.  
So does that make Turkish cooking friend or foe?
F(r)iend. It takes some getting used to as I like to change things and rarely stick to a recipe, so I've had to suppress this urge until I've learnt the traditional way of doing things.
Were you aware of Turkish food before coming to stay here?
 I was born in Oxford. we lived on the army base nearby, but mostly grew up in Northampton which was where I met the first Turkish family I'd ever known. At about 10 years old my thirteen year old sister started going out with one of the sons of the family and they later got married only to get divorced 20 years later. As I grew up my sister used to make her versions of some Turkish food, sarma dolma, taze and kuru fasulye, pilav, köfte but I didn't really take much notice (being young and being me).  So when I came here it was a real eye opener. 

 I'd never eaten a good kebab or good barbecued fish in the UK and I'd definitely not had lahmacun or proper çiğ köfte with meat.  When I returned to the UK I was eager to try to recreate some Turkish dishes and my brother and sister really enjoyed my rendition of lahmacun, fish and soups. I was shopping in the Turkish shop every week and introduced my sister to buying a massive tub of Turkish yoghurt and adding Turkish jams to it. Her son ate so much of it (and it saved her money for not buying those little yoghurt pots).
How have you cooking and eating habits changed since moving to Turkey?
Although some of the food I made in the UK was Turkish inspired, I had never really made any true Turkish dishes. Since being here, I have eaten much less meat, by choice. Luckily I had already given up red meat before I came here so meat being so expensive hasn't bothered me too much. It's been hard to tell people that I don't like meat when they've offered it to me though. My mother-in-law tends to pick out the meat from dishes she has prepared for me. We don't eat there very often though. (I do eat meat sometimes as I tend to get anaemic.) Oh and I eat much more bread here!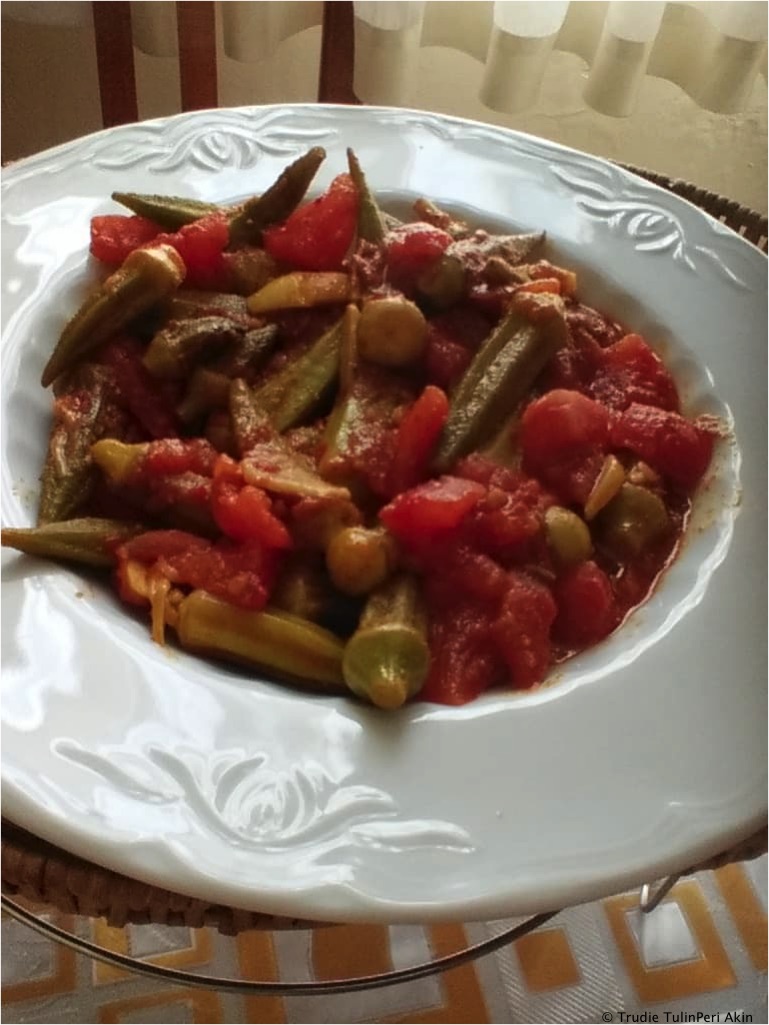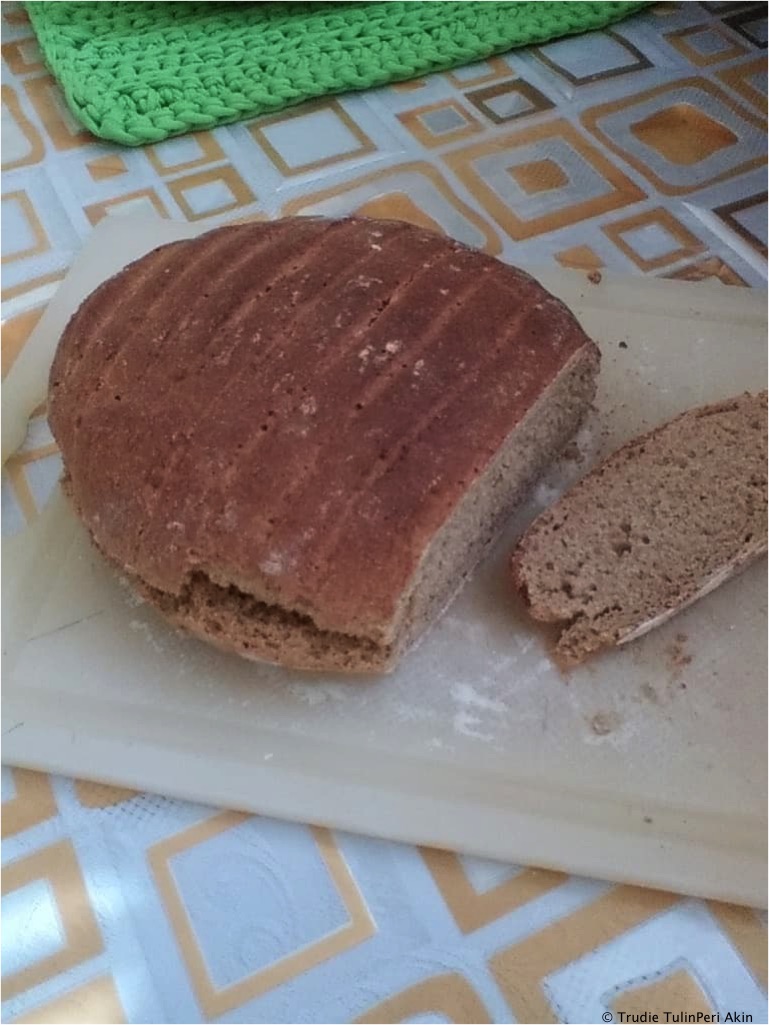 The day has begun what's next on your agenda?
Pack hubby off to work and relax for a while with messages and another tea. Then housework, walk the dog, go to the shop, and if I get time or the inspiration, I have some crochet projects, a patchwork project and a partly written book to keep me occupied. Not to mention Turkish educational books to read.
How easily have you adapted to cooking Turkish recipes or even adapted to using Turkish ingredients into your own cooking?
I'm still learning Turkish dishes and try to cook them well for my husband as he'll tell me if it's not good (and break my heart by doing so) but if I'm pressed for time, I will probably quickly make something that I know well and "can cook with my eyes closed".

To date, my favourite Turkish dishes to cook and eat are Hünkar beğendi, börek of any sort, lahana sarma, içli köftesi and anything with flame smoked aubergine or peppers.
How much of your cooking has been influenced by Turkish Cuisine?
Most of it now. Even if I'm cooking an English dish, it will have Turkish elements due to the ingredients and the need to please a Turkish husband. Have you ever tried fusion Turkish x Chinese stir-fry?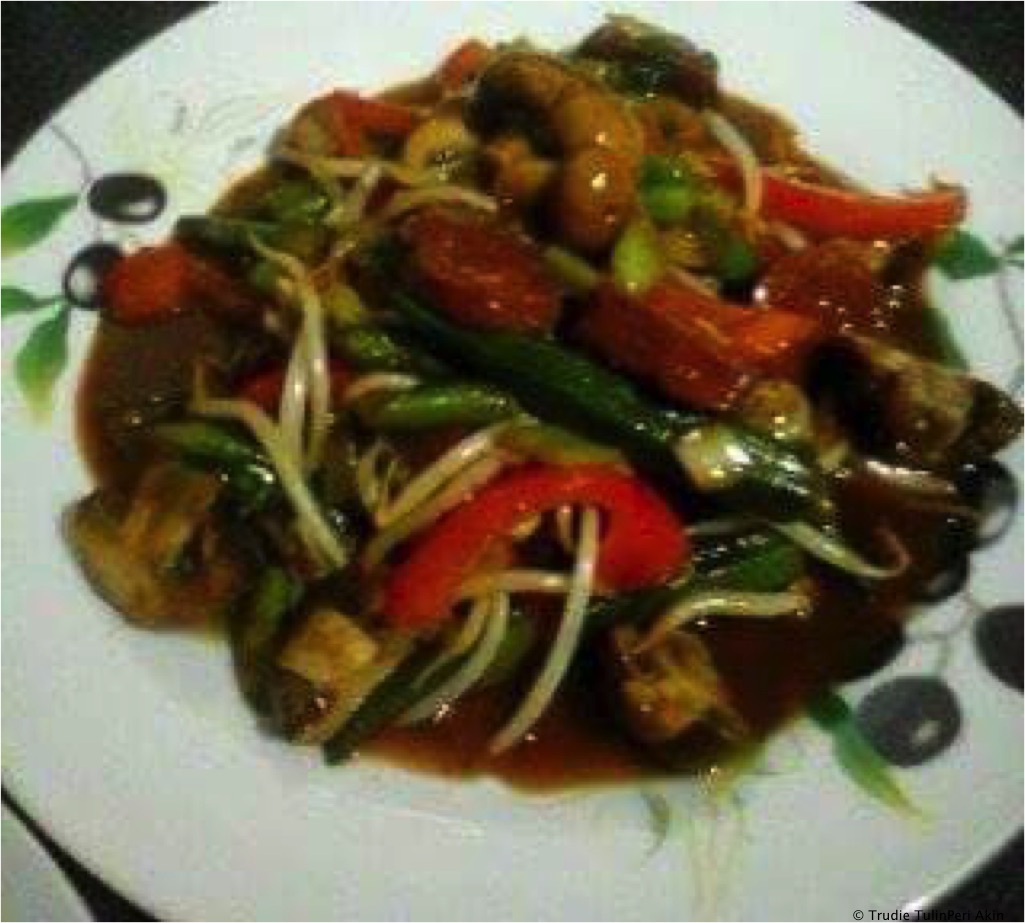 Come Evening who sets the sofra and what does it look like?
 I set the table and I lay it out in a traditional English way with knife and fork even though hubby rarely uses a knife. I normally add a spoon for him or any guests. The breakfast table looks more interesting than evening mealtime as we have several offerings on the table in little saucers and bowls. There's usually a basket of bread on the table too.
When and how do you finish the day?
I finish the day by watching whichever TV programme that my husband likes, normally an emotional soap opera while surfing the net.
What's the one ingredient you can't live without?
It's got to be biber salca because it's in everything. Before I came here I never really appreciated that tomato or pepper puree should be properly cooked out in oil before a sauce or soup is made. It has made such a difference to me.

 

 
And your ultimate Turkish dish?
Hunkar begendi. I love it (even if it is meaty). I'm hoping to find a way to make a vegetarian version.