I dream of sharing what cooking, grocery shopping and food culture is like by asking other to share life in their kitchen in a series entitled 'My Turkish Kitchen' 
I asked Lorraine Talay founder of a Turkish cooking Facebook group 'Turkish Wives Masterchef' and Blog 'The Yabancı Gelin' share how she got into Turkish cooking and what inspired her to start the group.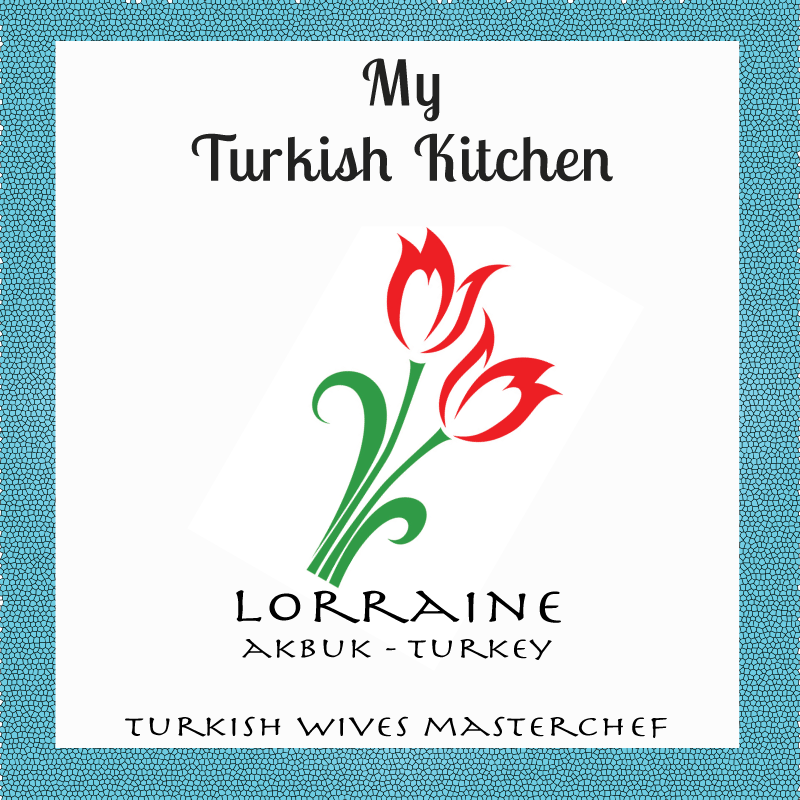 You may ask - What made you want to start cooking Turkish food particularly????
Well, I married a Turk is my answer, but there are many reasons mainly being the beautiful variety of their gorgeous foods. What's not to love? wanting to learn how to replicate that meal you tried on holiday or you had at the local Turkish restaurant.

Now me and my husband have been together 11 years and as much as I love the food living in the UK and hubby working most evenings the call or need wasn't there for me to learn. But since last year and moving to Turkey and the lack of convenience food and the variety of fresh fruit and vegetables changed all that.

I moved to Turkey last year and realised now I finally needed to learn how to make Turkish food for my husband and any Turkish family or friends that may visit. Now the internet has a great source of recipes and inspiration to start learning, however, I felt something about learning the different recipes and actually making the food was missing.


Then was born ….
Turkish Wives Masterchef facebook group. I decided to start a group in April with the idea of have a weekly recipe that I would make each week giving the recipe, pictures and most importantly a review on the dish. This group has grown rapidly in 7 months we have over 1.6k members and continues to grow daily. It has become a community of Ladies that have Turkish husbands that want to give them a taste of home or expats that live in the country and want to make the food they love when they visit the local restaurants or ladies that have come on holiday and want to eat the food they miss. Whatever their reasons for joining they have been welcomed into our group with open arms.

I have learned so much about Turkish food in the last 7 months from the Ladies in the group and with the help from my fab admin team. I have come from being a complete beginner of not knowing anything about Turkish food to now knowing a fair bit and willing to try even what looks like advance food tech abilities which turn out not to be, and on the other hand recipes that have turned out to be a flop.
I have also started to make a blog which has been a bit slow because I'm concentrating on the group but I hope to post more about Turkish life and food in general.
Here are just a few of my favourite dishes I've discovered and perfected since starting the group; Çokterme Kebabı - fried chicken with yoghurt & chips, Aubergine covered pilav and Irmik tatlısı - a semolina cake. 
For more on the fabulously supportive, facebook cooking group read the post 
Food - An Invitation To Share
. Lorraine's blog 'Turkish Yabancı Gelin' can be followed by using the
link here
 or via here facebook page.