There are so many dishes you can name and instantly the one listening with think of the beautiful Anatolian city of Konya....
Etli Ekmek – Long thin strips of crisped dough topped with meat. Fırın Kebabı – Slowly roasted lamb or goat. Tirit – Kaygana, the list goes one and possibly one of the most popular dishes is Bamya Çorbası – Okra or Ladies fingers with succulent pieces of beef dressed with lashings of lemon juice.
Traditionally made with small dried 'çicek' okra but also delicious enough with the fresh variety too, the key to making sure the dish is enjoyable and doesn't have that infamous slime is to ensure you keep them whole.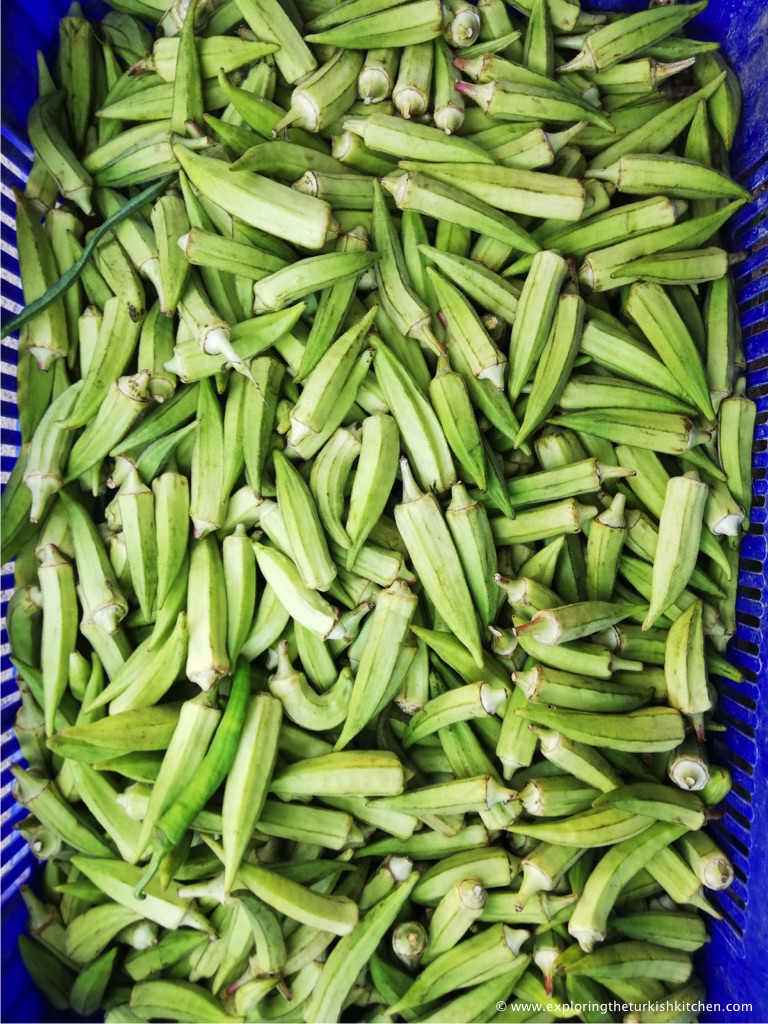 Okra around here is at it's best during the months of August and September and as the days a starting to slightly hardly cool off I'm wishing to get in those last wonderful summer tastes before the comforting Autumnal flavours arrive