Turkish cuisine takes pride in showcasing so many different types of dishes from all corners of its sprawling land; some areas feature heavily in a particular nuance but most offer a plethora of fresh fish, meat and vegetable dishes along with side sturdy whole foods but some times, the old faithful, those reliable pantry staples are easily overlooked or forgotten.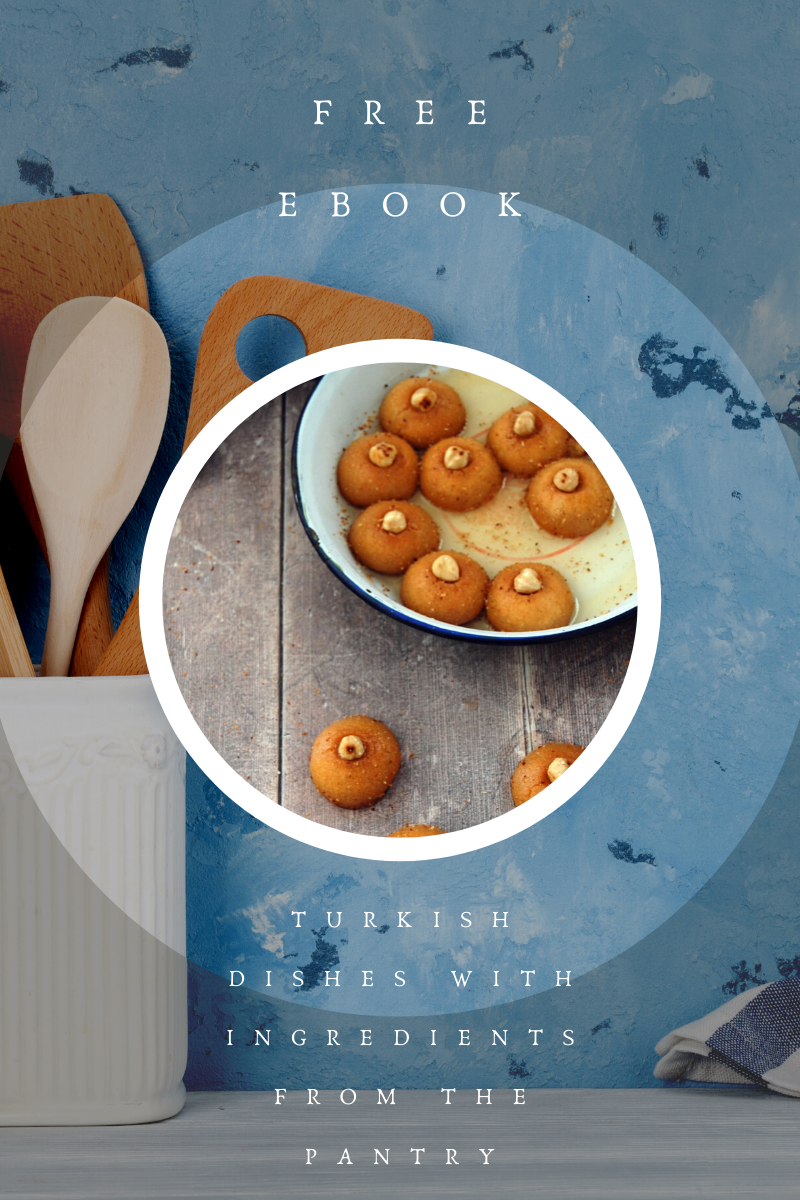 The kiler, which can mean cellar or pantry can easily conjure up imagery of perfectly lined up jars of 'nenes' homemade preserves and bags of grains bought from the large open buckets in the weekly market. 
Now, of course, people have better access to shopping facilities than ever before with even the smallest of towns having several supermarkets, butchers, bakers and convenience stores within a short walk from them.
Some of the heritage items of fermenting, pickling, the concept of storing away for the coming months is still alive but it has slowly dwindled due to the availability of so many commercial options and varieties but that gives us a greater opp to plan and stock up.
Flour, beans, simple basics, well-stocked cupboards can mean there's always food to go on the table. Basic items that can be kept in the panty over long periods offer us the chances to make something even when we're avoiding shops and busy market places. 
This free e-book offers 15 recipes bring the best out of long-shelf-life products. Even when the fridge and freeze look bare. 
So sign up now and download today and be inspired in your own Turkish kitchen.