We've had several guests, and together we travelled all over the region exploring both new places of interest and some old haunts. Then in the blink of an eye, the joyous month of Ramadan graced our doorstep.
A busy month of contemplation and family time, I wanted to share with you the many, many recipes we enjoy together as a family during the holy of the month.
I wanted to share traditions & customs, but I had a block....... A block on making elaborate meals plus I kept forgetting to take photos of those dishes I did make, but my biggest block was that I didn't seem to be able to type the right words out. 
I tried - I sat at the computer a couple of time, but it was forced. The words just wouldn't come. So instead I took a break, concentrated on eating well and family time.
So instead we had a simple month ending with a celebratory get together enjoying baklava, lokum (Turkish delight) and other desserts. My mother in law made her famous 'Ekmek dolması', a dish of bread stuffed with mince & walnuts and delightful spices, and of course lots of fresh fruit and vegetables. A perfect Bayram / Eid holiday for us.
And of course, all of a sudden summer arrived!  Fresh produce bursting with sun-drenched colours and vibrant tastes ready to be consumed with minimum cooking and easily adaptable into light bites and al fresco dining. YAY for June!
The Month when eating your five a day feels like an indulgent treat rather than a conscious effort.
I'm excited to getting back into the swing of the kitchen, enjoying the summer produced from our local markets and launching a fabulous giveaway very, very soon Inshallah.
From tomatoes to eggplants, cherries to peaches, all our beloved summer tastes should be at their best very soon. Beautiful smells and flavours, I'm looking forward especially to salads, fruity desserts and of course jam making.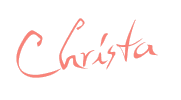 Fruit & Vegetables I'm looking out for in the coming month
Artichokes, beans, peas, courgettes, aubergines bell peppers, cucumbers and tomatoes. 
Apricot, strawberry, cherry, peach, melon.
Produce seems to be all over the place recently so who knows what to expect!