This year Turkey has implemented a ban on supermarkets and stores handing out free single-use carrier bags in a bid to reduce its plastic consumption issue! (It's major by the way!)
Our air quality, beautiful landscape and stunning seas are all suffering, so first on the to - address list is plastic bag waste.
If you've been read my blog recently, you'll know I've really let myself slip with plastic bag use, and I'm on a mission to get myself in check. I'm reusing the plastic bags I have in the market place, and I'm working on my habit of using reusable, sustainable bags – or Bags for life!
Recently I got myself this new bag from 'The Jasmine Project' who are based here in Turkey.
Working in Adana, the Jasmine Project enables Syrian refugees to gain a livelihood and break out of the poverty that they have been forced into by supporting them to produce these wonderful handmade bags.
Each bag has a simple design and is wonderfully strong making it the perfect companion for shopping at the local pazar,
The Jasmine flower is traditionally known as a symbol of peace and happiness in Syria; the flower can be found all across Syria and is an integral part of the country's landscape.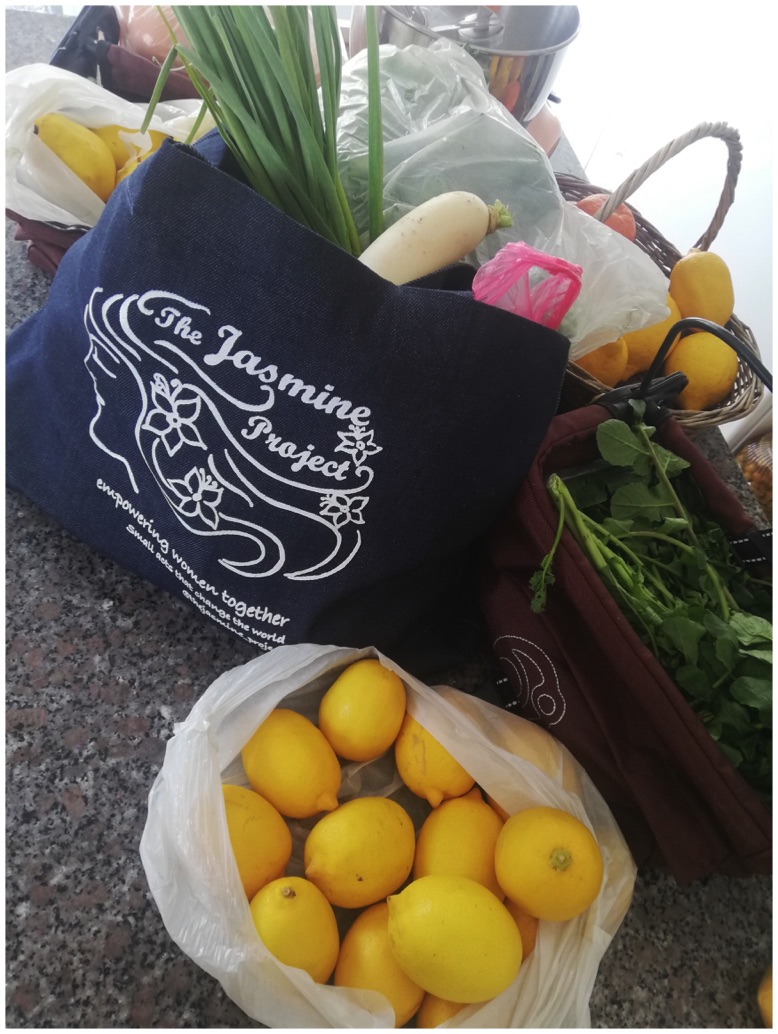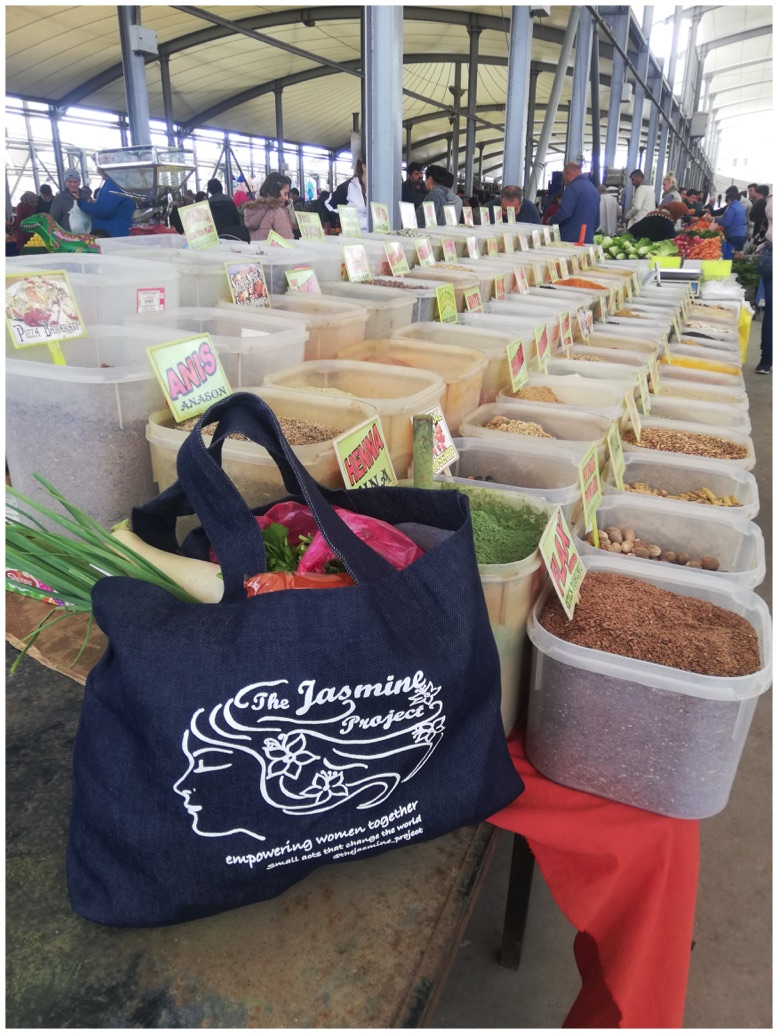 Having a new reusable bag that I know has been produced by a mother who has been paid fairly and given the opportunity to land back on her feet after such hardship adds an extra warming kick to my determination to get back on track with my sustainable shopping and kicking those wretched plastic bags out of my trolly!
Giveaway!
In line with the new plastic bag ruling, I'm excited to say I've teamed up with The Jasmine Project to offer you the chance to win a
reusable shopping bag for you and a friend.
To enter simply pop to the contest box below this text, sign in and then click to nominate a friend - this automatically enters you into the competition./p>
You can gain multiple entries and therefore increase your chances of winning bags for you and your friend by visit my facebook page, visiting The Jasmine Projects facebook page and by signing up for my newsletters.
There are two prizes available (4 bags in total) and the competition is open to anyone who has a Turkish address and can accept delivery shortly after the closing of the giveaway (This is because the delivery needs to be signed for).
Don't live in Turkey? Feel free to be a superb, caring friend by entering and nominating TWO of your Turkey based friends #BFFaward!
a Rafflecopter giveaway
Don't forget to pop over The Jasmine Projects Facebook page to check out their lovely handmade bags and brand new aprons. I'm sure they'd love to know how excited you are to be in with a chance of owning one of their sustainable shopping bags. Give them a like / follow to keep up with the great work they do and any new products.