We headed out toward Bodrum but didn't even get as far as Milas before the belly rumbles made us pull into the nearest Kahvaltı yeri to subdue our tums with some breakfast.
A small place with a raging open fire, freshly made gozleme and all the breakfast dishes one could ask for on a lazy Sunday morning. Egg, Olives, cheese, fresh toms and cucumbers, bread, and jams. No ordinary jams either a tomato one and a pumpkin treat! Delightful.
So with stomach fulls and play outside pretending to make Ayran we jumped back in the car and to the next turning towards the mountains and plateaus between Aydın's Koçalı and Mugla's Kapuzlu.
We stopped off to have a look at Amyzon ancient city ruins but couldn't walk close enough to it because of a large flock of cows and their calves.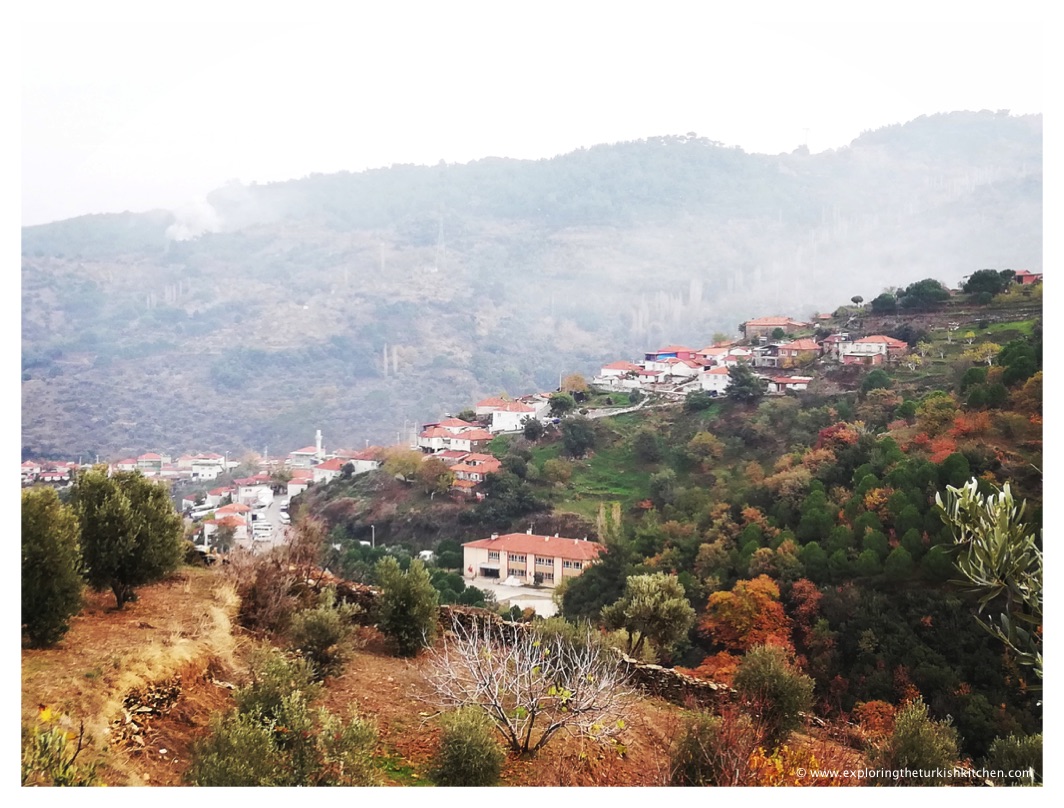 Now on the other side of the mountains, I sit in the closest pide salon to our families village house.
In front of me are two types of Pide, one a small round mincemeat and onion version, gently seasoned and dripping with butter and a sliced long, thin and crispy folded flatbread which is stuffed also with spiced minced meat. The table offers pickled hot peppers, salad and of course freshly churned Yayık Ayran.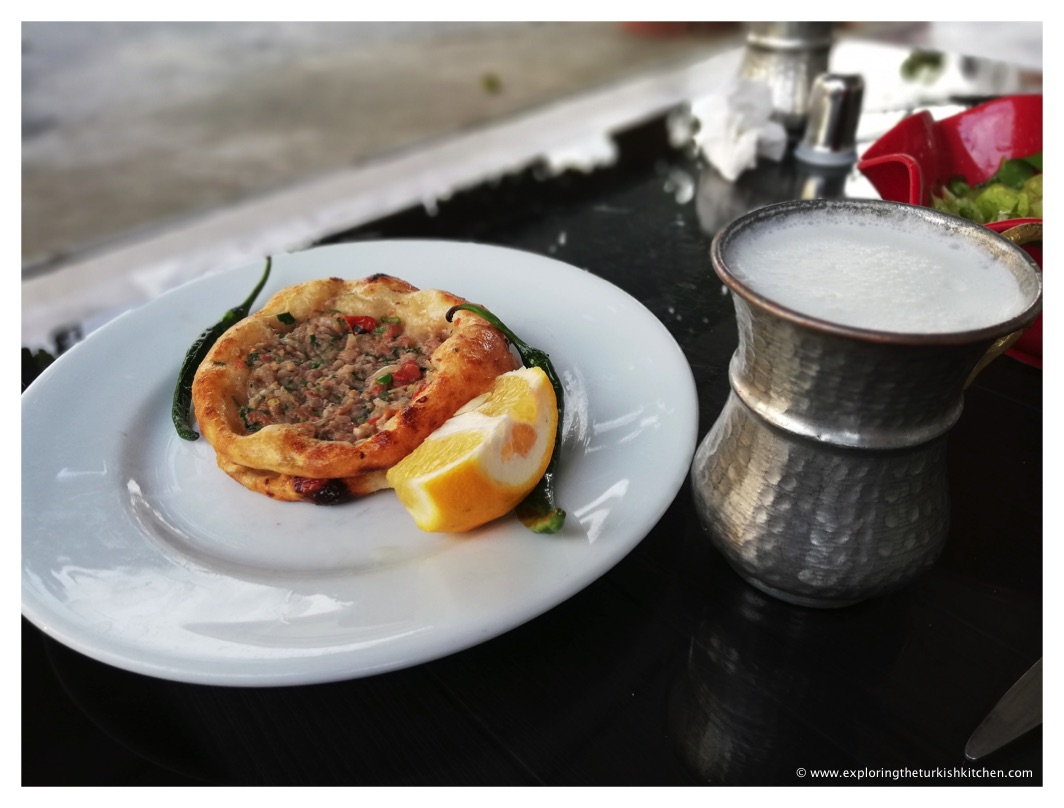 We finish the meal with an Aydın speciality, Tahinli pide with a touch this Koçalı pide salon is proud of, a generous helping of pine nuts which we wash down with hot Turkish tea.
It's been a pleasant day off from the kitchen, but on the way back I can't stop thinking of the half pumpkin in the fridge and that delightful jam this morning. Now, where can I find Kireç at this time of day?