Original post from Dec 2018. Text & pins updated Nov 2021
Nothing screams 'I love Turkish soups' more than mastering the iconic Ezo the bride soup.
If you've ever veered off the beaten tourist restaurant track, you're likely to have come across this flavoursome beauty.
It might be one of the earliest dishes I learnt to make, but I dont recall exactly when I started making it: Much like its existence in Turkish food culture, it just seems to have always been there in my repertoire.
All love it in the extended Eker family, children and adults alike, and we turn to it throughout the year. It's probably because it's full of flavour but not too much spice, tastes like family meals, and is super easy.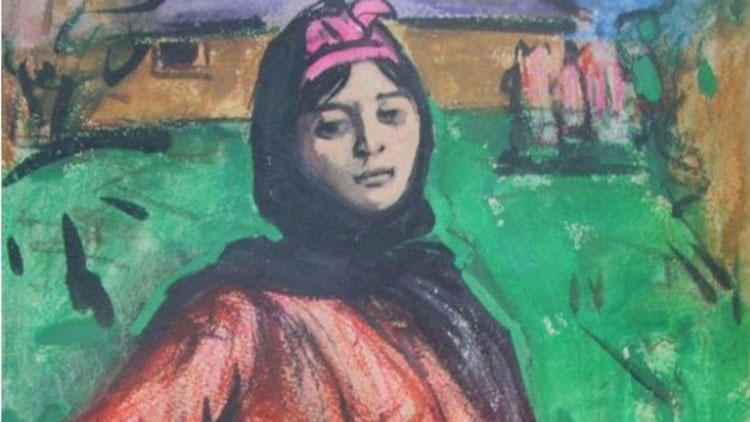 Picture from Hurriyet.com
Rich not just in flavour, it also comes with quite the hefty legend.
 

''My name is Zöhre,  I've seen so much. I was once so beautiful they nicknamed me the beautiful bride. Will you remember me?'' Read more
The History of Ezogelin Soup
Said to be named after a beautiful bride nicknamed 'Ezogelin' meaning 'beautiful bride', the story behind this popular Turkish soup claims that the namesake made it out of necessity from the very few ingredients remaining in her storecupboard. 
You can read my take on the legend in my short story titled A Girl They Called Beautiful - A Soup They Call Bride here. 
  

Ezogelin Soup

A hearty, red lentil-based soup full of dried pepper and mint flavours. A rich tomato background peppered with pieces of rice and bulgar makes this classic Turkish soup the perfect starter to kebab based feasts or as a stand-alone lunch rich in both flavour and history. 

Ingredients

Ezo The Bride

3 Tablespoons

Olive oil

1

Onion, diced fine

2

Garlic cloves, minced

200 Grams

Red lentils (1 Su Glass)

75 Grams

Rice (1 Çay glass)

75 Grams

Bulgur (1 Çay glass)

1 Litre

Stock

Hot water

Plus

2 Tablespoons

Butter

2 Tablespoons

Flour

1 Tablespoon

Sun-dried tomato paste (Domates şalçası)

1 Tablespoon

Sun-dried pepper paste (Biber Salçası)*

1 Teaspoon

Dried mint

1 Teaspoon

Pul biber / Aleppo pepper flakes

Salt & Black pepper

For serving

Lemon

Dried mint

Pul biber / Aleppo pepper flakes

Ezogelin Soup Directions

In a bowl wash and drain the grains.

In a large saucepan, heat the olive oil and fry the onions and garlic until softened.

Add the grains and stock and enough hot water to ensure they are covered.

Bring to the boil and reduced to simmer for around 30 minutes or until the lentils have become soft and a little mushy.

In a sperate, small saucepan melt the butter, stir in the flour and continue to stir to create a roux.


Mix in the tomato and pepper paste and continue to stir until the pastes have loosened up.

Add in the dried mint and pepper flakes and a cup of hot water.

Add the flour/paste sauce into the lentil mix and top with enough hot water to your desired consistency.

Use a whisk or a wooden spoon to stir the mix continually in order to break down the lentils or if you wish blend to reach a thicker, smoother soup. 

Serve with lemon slices and more pepper flakes and mint.

Recipe notes

 

Ezogelin or Turkish spicy lentil soup is the perfect recipe for a quick fix using on store cupboard ingredients. 

 

The tomato salça can be replaced by triple concentrate tomato puree and if you cant get hold of red pepper salça you can simply up the tomato and add in some paprika.

 

Pepper 'Biber' şalçası comes in a sweet or spicy version, either can be used to suit your taste buds.  

 

For me to achieve my perfect consistency I blend two-thirds of the soup and leave one-third chunky.